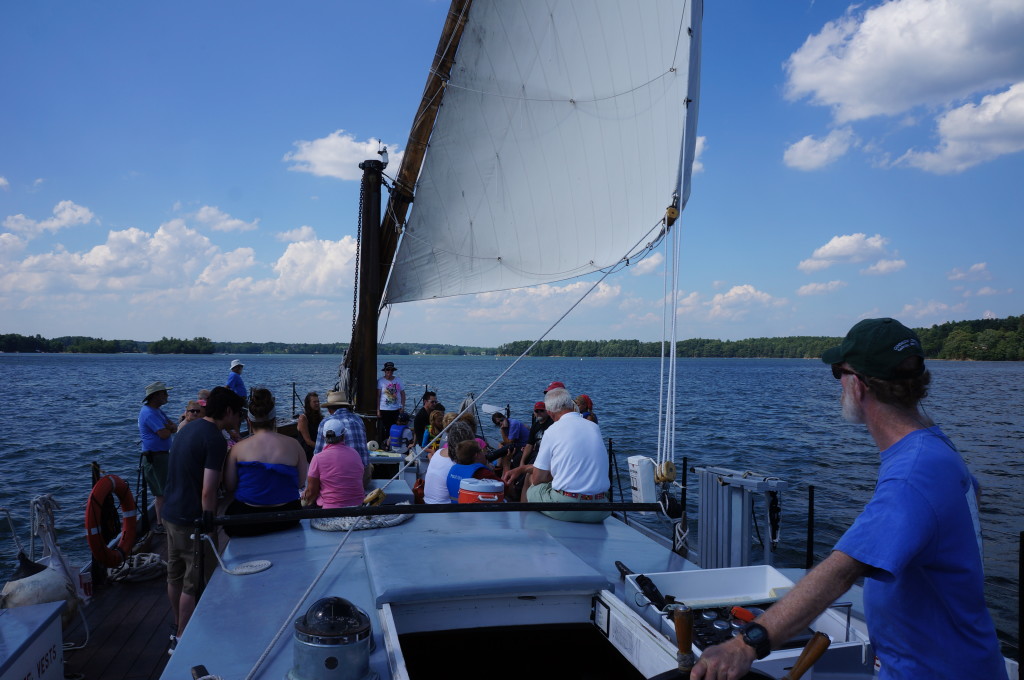 This coming weekend, Sept 24th and 25th, the Gundalow Company is joining the fun at the Portsmouth Fairy House Tour. The Friends of the South End Portsmouth Fairy House Tour takes place this weekend in the historic South End Neighborhood of Portsmouth, New Hampshire.  The tour is full of creative fairy houses built by professionals, the community and students and will be on display on the grounds of Strawbery Banke Museum, the Governor John Langdon House, and in Prescott Park.
This year, the Gundalow Company will share our own fairy house at the top of our dock and you may be able to catch sight of the Autumn Fairy Wherry floating in the water.  From 11:00 – 12:00 you can visit the Gundalow at our dock in Prescott Park for open ship.  Or better yet, hop aboard for a sail from 12:30-2:00 or 2:30-4:00.  Kids (or fairies) sail free with an adult!
To learn more about the weekends events, visit the Fairy House Tour home page.
To reserve tickets for this weekends 'kids sail free' sails, visit our public sails page.