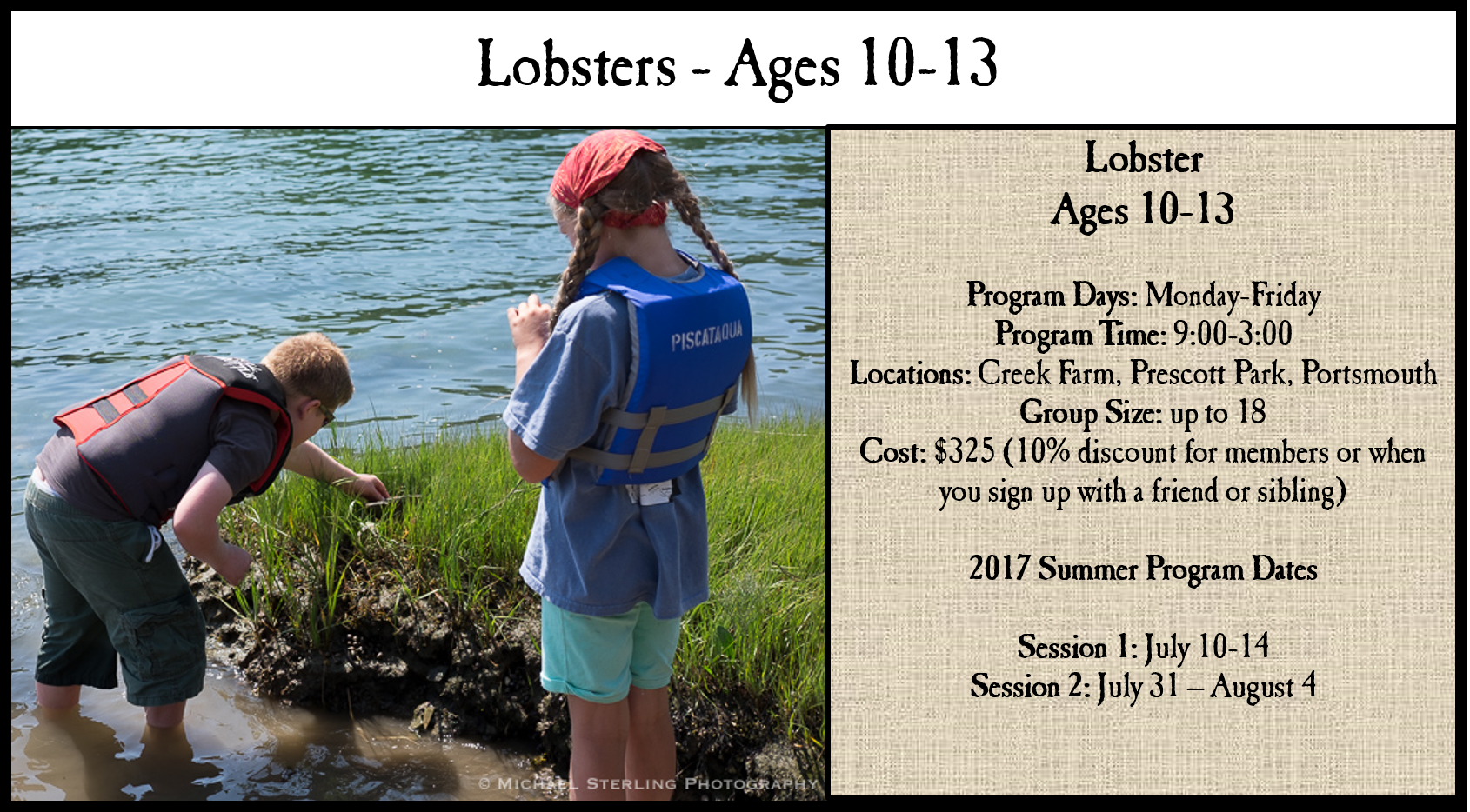 Our Lobsters are ready to delve into the maritime world through a variety of experiences both on and off the water.  Lobsters will take more responsibility on the Gundalow including navigation, learning about points of sail, as well as take a deeper look at the marine world through plankton tows, otter trawls and tidepooling.
Camp Registration begins January 18th
To join our camp email list and get updates, email your name and email to education@gundalow.org.