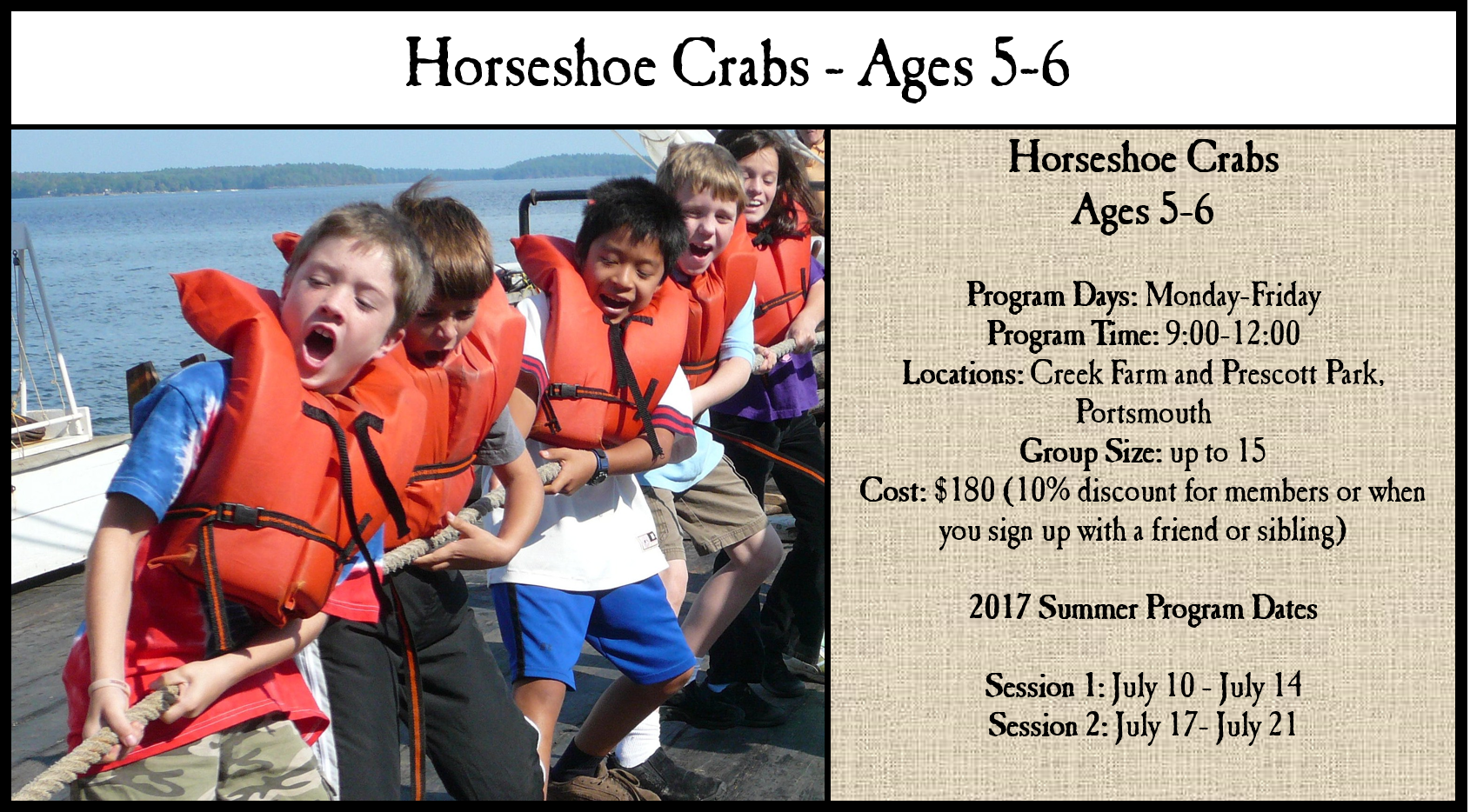 Our youngest campers join us for a week of exploring, discovering and adventuring along and on the waters near Creek Farm in Portsmouth, NH.  Each week, our Horseshoe Crab Campers gain confidence near the water by playing games, doing projects, singing songs and most importantly taking part in nature-play along our shorelines.  Through these activities, these campers become naturalist and river explorers.
Registration Begins January 18th.
To receive updates, send an email to education@gundalow.org with your name and email.