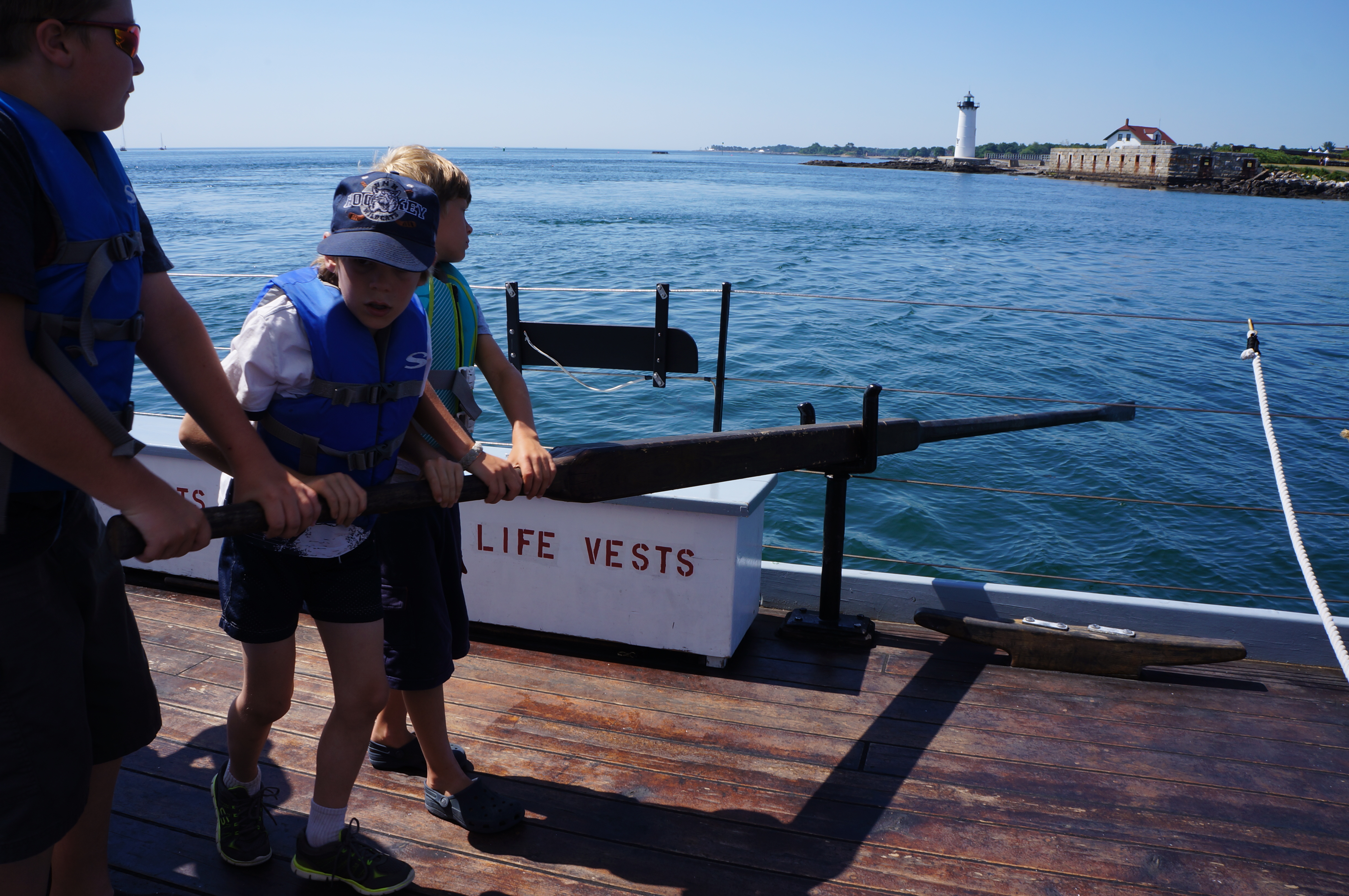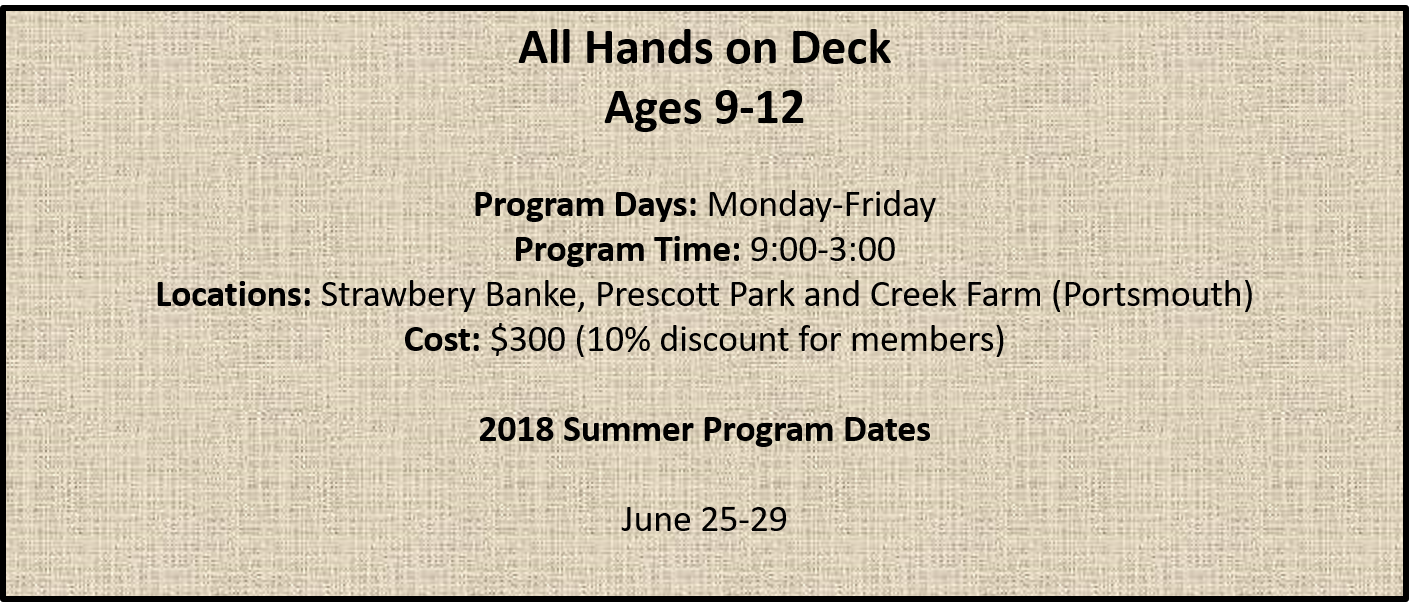 The Gundalow Company is partnering with the Strawbery Banke Museum for an exciting maritime adventure camp.  Campers spend time at Strawbery Banke Museum immersed in the maritime heritage of the region and then experience life at sea first hand aboard the Gundalow.  Campers learn the skills of a sailor including how to swab the deck, steer the boat, cure scurvy, cook a ship's meal, tie knots and so much more.
Each day is different during All Hands on Deck.  Most days start with a sail on the Gundalow and end with activities at Strawbery Banke.  Drop off in Prescott Park and pick up at Strawbery Banke.  You can park both times in the Strawbery Banke parking lot.  On Wednesday we will have adventure day over at Creek Farm in Portsmouth.  Drop off and pick up are in Creek Farm on Wednesday.
8:50-9:05 Arrival, check in and free time at Prescott Park in Portsmouth
9:05–9:15 Ice Breaker game
9:15 –Campers are conscripted onto the Gundalow.  They are now apprentices onboard and can choose a name and role.
9:30 Morning Jobs on the Gundalow – swab the decks, raise the pennant, and get the boat ready to sail
10:00 – Underway on the Gundalow – Kids will set the sail and help the boat head downriver towards the ocean and have a snack
10:30– Camper learn the boat parts, to navigate, tie knots, steer, and sing a chantey.
12:00 – Return to the dock – picnic in Prescott Park and free time
12:45 Campers will head over to Strawbery Banke and learn to cook a ships meal in the kitchen.  They will also help create a cure for scurvy followed by a celebratory snack!
2:30 – Group Game
2:50-3:05 Pick up