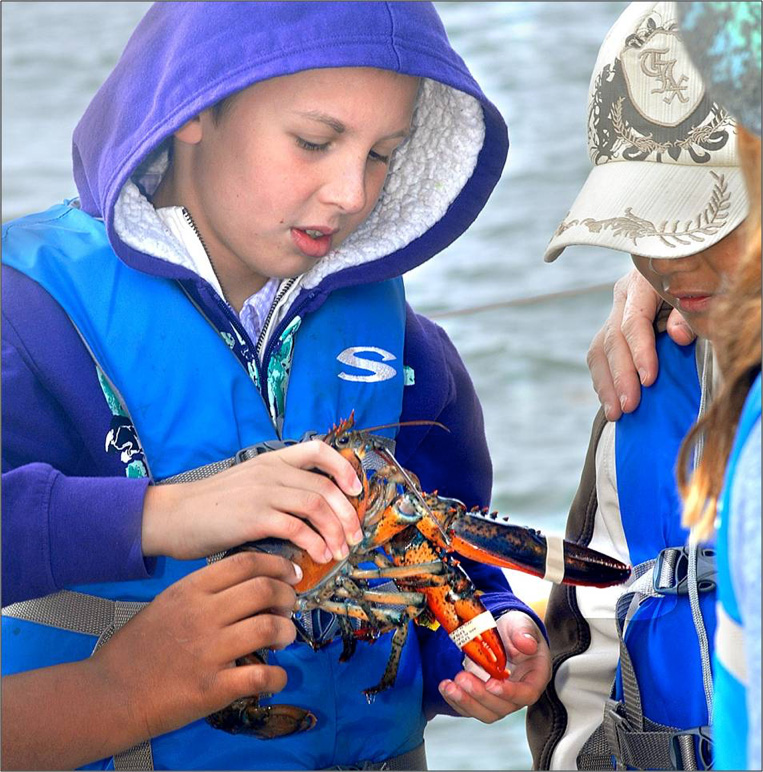 Come Sail on the Only Gundalow in the World
The Gundalow Company provides exceptional inquiry-based enrichment programs aboard our vessel, Piscataqua.  Our education programs capitalize on people's natural curiosity and seek to introduce and engage students to the waters' of the Piscataqua Region.
The Piscataqua – launched in December 2011 – continues the legacy of gundalows in the Piscataqua Region. For 250 years they connected tidewater towns to Portsmouth, the region's seaport and primary market town. Riding the tides and harnessing the wind, these flat-bottomed wooden barges moved cargo crucial to the local economy.
Whether you're a teacher, a student, a parent, or the public, we have a program for you.  Email us with questions or to inquire about our program offerings.