Join the Gundalow Company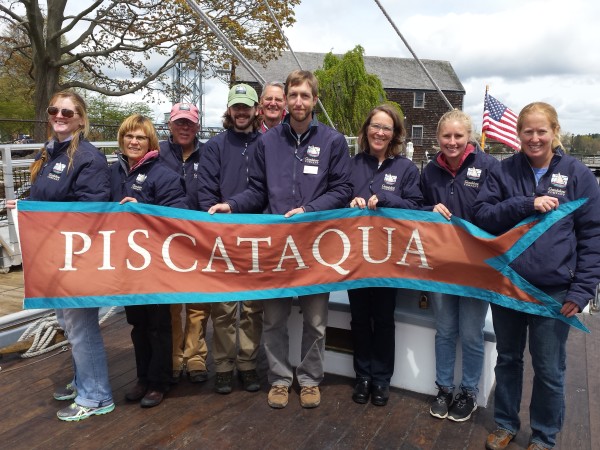 EDUCATION VOLUNTEER
Education volunteers present Piscataqua Maritime Region specific learning stations to students and the public as part of our shore-based programs and onboard programming. Volunteers may select to work with our school programs May, June, September and October, or as a communicator with the public on shore, onboard the Gundalow, or at events.  This is an unpaid position.
Requirements:
A strong environmental ethic, flexibility, skill in public speaking, and a positive attitude
Marine education and traditional sail experience are preferred but not required
Experience teaching and working with youth and/or the public
Education Volunteers must commit to a minimum of 40 hours over the season from May-October according to an agreed-on schedule with the Program Manager
Education/Programs
Run school programs and teach education stations related to history and marine science onboard the Gundalow and on shore and/or communicate the message of the Gundalow Company with the public in a variety of settings
Work closely with the Program Manager and other educators to further the mission of the Gundalow Company
To apply:
Applications are accepted on a rolling basis: Submit a cover letter, resume, and three references to: education@gundalow.org
Youth Apprentice Program
During the summer of 2018 we offer are offering 2 apprentice programs for youth ages 15-17.  Our Gundalow Apprentice program focuses on work aboard the Gundalow and communicating our message and mission to the public.  Our Camp Apprentice program provides training and guidance in running on the water and waterfront camp programs.  For detailed descriptions of the different programs, please see below.  To apply, each youth must submit an application.
More information on the Apprentice Programs
The gundalow Piscataqua provides a unique platform for educating youth and adults, celebrating our rivers, and raising awareness of our unique maritime heritage. Our outreach is successful thanks to enthusiastic volunteers who teach, interpret, and promote our mission, as well as serving as deckhands to maintain and sail the boat.
Why Should I Volunteer for the Gundalow Company?
By becoming a Gundalow volunteer, you join over 140 community members who are helping protect the marine environment and maritime heritage of the Piscataqua Region by donating their skills, energy and time.  Our program takes over 2,000 students and over 6,000 members of the public out on the water each year and we couldn't do it without our volunteers.  We provide each volunteer with training and support as well as host many social and educational events for volunteers throughout the year.
To learn more about becoming a volunteer, visit our Volunteer Pages