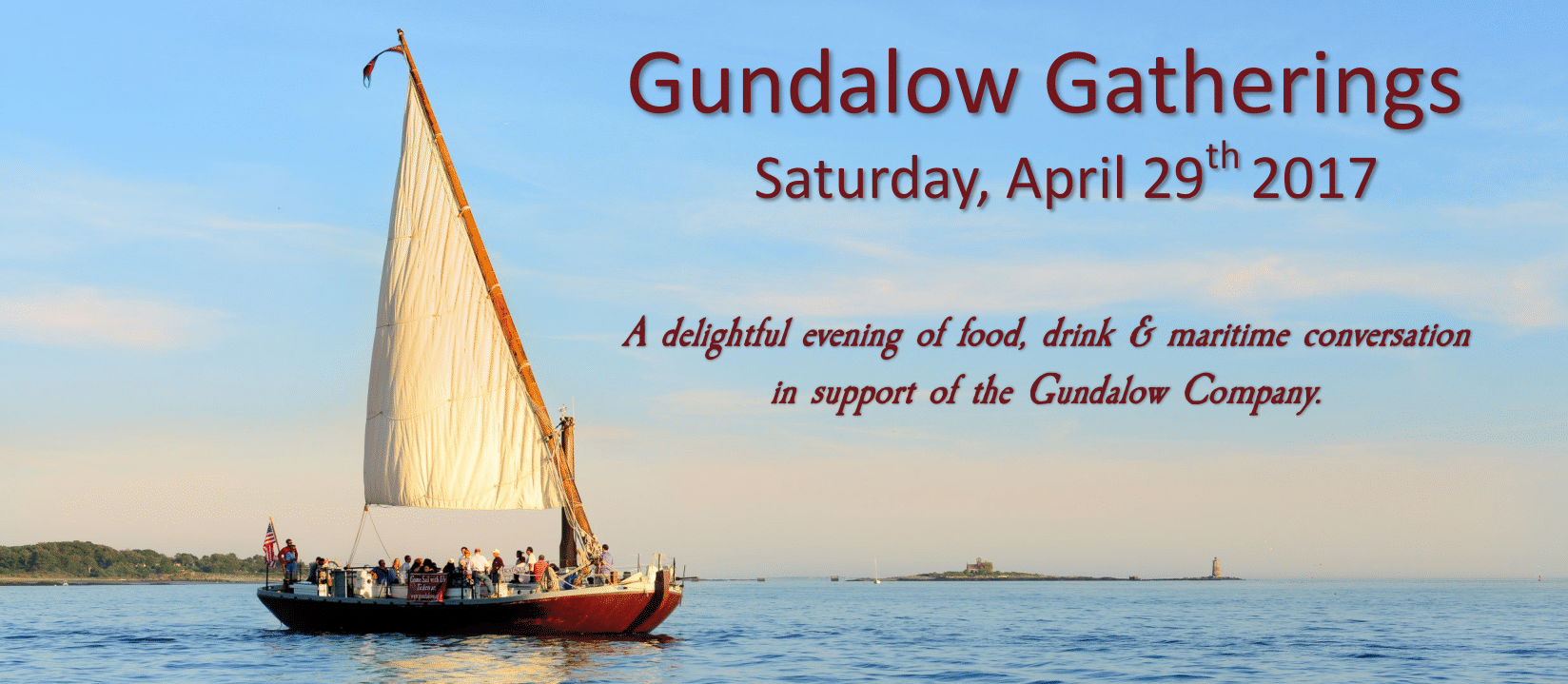 7 Dinners, 200 Friends, 1,000s of miles:
Voyaging to islands and rivers near & far.
Please join us for
Gundalow Gatherings
Saturday, April 29, 2017
6pm in the evening
A delightful evening of food, drink & maritime conversation.
All proceeds support the Gundalow Company's
2017 education programs.
$75 per person ($50 is tax deductible)
Attendees will receive a confirmation and directions to their Gundalow Gathering address in late April.
Questions? Email or call Kait at 603-433-9505
Can't attend but want to contribute? Use the button below to make a donation.